Want to join us?
Are you ready to accelerate the world's transition to sustainable mobility and soar to new heights?

Apply for one of our openings:

Come be a part of one of Germany's most ambitious tech companies and help shape the future of e-mobility with us!
We're constantly seeking bold and talented individuals like you to help us develop cutting-edge solutions for the future of transportation.
10+ employees
We are a close-knit team
We are a small but dedicated team of experts and talented individuals who collaborate to make an impact on sustainable mobility.
We know that if you have a good team, work is a lot more fun.
5 nationalities
Small in size, big in diversity.
Our belief is that fostering diversity in the workplace creates a fertile ground for developing innovative, sustainable, and forward-thinking solutions to tackle significant challenges.
Location
Munich
Nestled in the bustling city of Munich, EFT Mobility takes pride in being an integral part of the thriving tech community that is redefining the startup landscape in the region. We are based in Germany, but our roots stretch far and wide across the globe.
Your Benefits of working at EFT Mobility:
Work with purpose:
Your contribution to EFT Mobility will help to accelerate the world's transition to sustainable transportation.
Young and Dynamic Community:
Pursue a career you love as part of a young, dynamic, and fast-paced team with flat structures, quick communication, and a ton of daily learnings.
Develop your career:
Join us early on our mission and you will have the opportunity to develop into a leading position in our growing company and the industry.
Work-life Balance:
Balance work and life with generous paid time off and flexible work.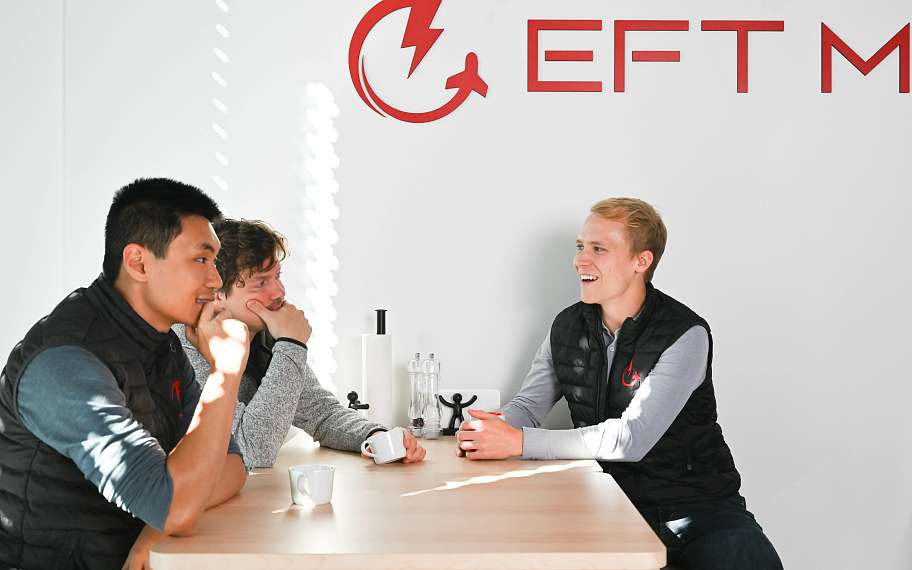 What Does Our Recruitment Process Look Like?
Initial Review: We thoroughly review all applications and will reach out to individuals who demonstrate a strong potential match for our company. These individuals will be invited to an initial 30-minute interview to help us better understand each other.
Second Stage: The next step involves an interview with the Head of the Department under which you would be working. This stage allows us to delve deeper into your qualifications, experience, and alignment with our company culture.

In-Person Meeting: If you successfully progress through the previous stages, we would be delighted to invite you for an in-person meeting at our office. This will provide you with an opportunity to further explore the role, meet potential teammates, and experience our work environment firsthand.
Each part of the process takes about a week to go through. Last but not least, we will do our best to answer each and every one of you as soon as possible.
We are always looking for extraordinary people like you to join our team.
Your Application
Send us your application, even if you did not find a perfectly matching position: