Our Story
Originally founded as Electric Flytrain in 2019 by Tobias, Simon, and Jonas, EFT Mobility's mission has always been to accelerate the transition to sustainable mobility.
Together the founders combine decades of experience regarding the design of electric powertrains from the automotive industry (Tesla, BMW, Siemens) and international startup experience.
Since its foundation, EFT Mobility successfully completed several development contracts with aircraft and UAV manufacturers, initiated important partnerships, developed its first hybrid electric powertrain product, and onboarded world-class talent.
Tobias Kahnert
CEO
Tobias has focused his career on electric powertrains for almost a decade. At his previous jobs at Tesla and the Silicon Valley Startup Impossible Aerospace, he designed hardware and software for revolutionary electric powertrains.
As the CEO of EFT Mobility, he unites the team behind its mission: transforming the future of mobility.

Fun Fact: Tobias spends his free time cycling across the Alps or hiking in the mountains. Occasionally you can convince him to bring out his guitar as a reminder of his younger days as he was part of two bands.
Simon Rudolph
Head of Projects
Simon has worked as the lead software engineer for the startup MX3D and as a system architect for batteries at BMW.
He is our architect for electric powertrain systems and leads the project management.

Fun Fact: Simon spends his free time chasing around his two kids and enjoying delicious Asian food with his partner.
Jonas Fauser
Head of Software Development
Having previously worked as a software and electrical engineer at the startup Blickfeld, Jonas brings with him a rich reservoir of knowledge across various engineering disciplines.
As an expert in software design, he now leads our dedicated software development team.

Fun Fact: When Jonas is not doing embedded Firmware development, you can find him rock climbing in and around the city.
Pascal-André Fortin
Head of Electronics Development
For nearly a decade, Pascal has designed electronics for electric vehicles. With 5 years at Tesla and 2 years at Arrival, he has a proven track record.
Now, at EFT Mobility, he spearheads the electronics design department.

Fun Fact: Pascal is always focused on making people feel a part of the team. He loves eating ice cream and participating in mud races sometimes simultaneously.
Khai Tran
Electric Powertrain Development Engineer
Khai comes from an international experience in electrical engineering and power electronics.
At EFT Mobility he applies his in-depth battery and power electronics knowledge to create one-of-a-kind electric powertrain designs.

Fun Fact: Khai enjoys bouldering, cooking, and long walks on the beach.
Benjamin Miquel
Signal Electronics Engineer
Benjamin is a man of all traits. Yet his primary focus remains on software design, where he has demonstrated his knowledge both at multiple startups and during his tenure as a software engineer at Google.
Benjamin also loves automating things and finding creative solutions to issues. At EFT Mobility he designs our signal electronics, which combine software and electronic design.

Fun Fact: Ben loves mushrooms, he even built a unique robot to grow them.
Tobias Heinrich
Electric Powertrain Design Engineer
Tobias comes with experience regarding the mechatronic design of components of the electric powertrain.
For the TUFast Formula Student Team of the Technical University of Munich, he was leading the design of the battery pack. Afterward, he applied these skills in the automotive industry at BMW.
At EFT Mobility he is designing products at the intersection of mechanical and electrical engineering.
Lukas Lindner
Electronic Design (Working Student)
Lukas has a background in electrical engineering. He worked on Hydrogen Drone Systems at LeviTUM and has extensive experience in the Startup Industry.
At EFT Mobility Lukas is designing electronic PCB boards, and signal harnesses and is conducting validation of electronics.
Fun Fact: We got to know him as he was taking our team pictures in his side profession as a photographer.
Karla Paine
Operations Manager
Karla has a background in customer psychology. She has worked as the operations manager for different types of marketing and events programs and has extensive experience in both the Startup and Ed-Tech industries.
At EFT Mobility Karla is running the operations management of the company, showcasing her versatility by effortlessly transitioning between various roles.
Fun Fact: She skydived in her hometown. She also speaks English, Italian, and Spanish fluently.
HC Concepts
EFT Mobility has entered a partnership with HC-Concepts, a company specialized in compact and high-performing combustion engines.
HC-Concept develops the combustion engine for our hybrid electric powertrains and furthermore acts as a strong development partner. The partnership allows us to access advanced prototyping, testing, and industrialization facilities.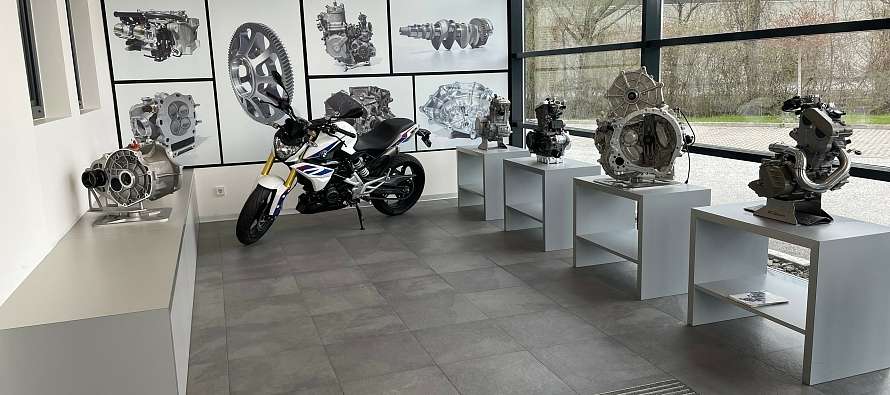 Product Display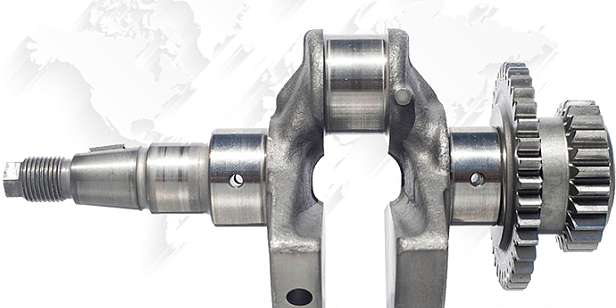 Component HC Concepts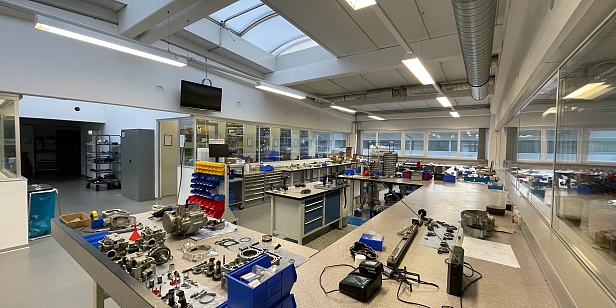 Development Area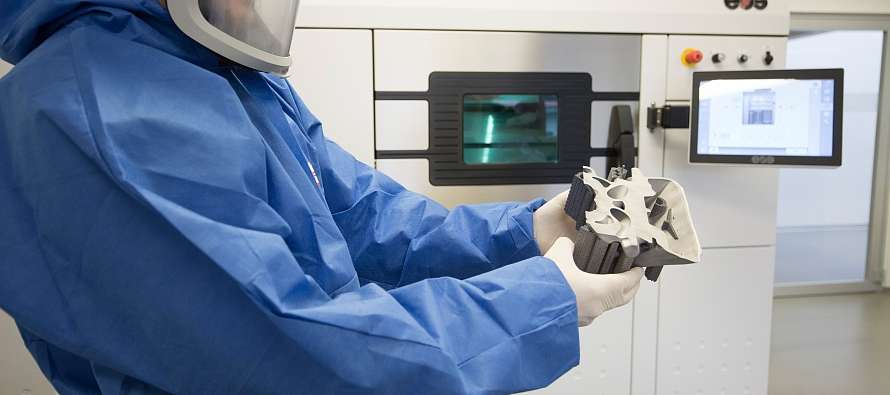 3D Printed Part